Our hotel will be opening again on the 15th of June!
For the past few weeks, the spread of COVID-19 pandemic within Greece is kept very low and under constant monitoring from the state authorities, with strict hygiene and social distancing rules applied across different sectors, allowing for the progressive ease of lockdown measures. 
As a result, we are relieved to announce that we will be opening our hotel and accepting our guests from June 15. At this moment we want to express our warm gratitude to all our guests that enrolled with the Voucher Program for pre-existing canceled reservations. Their monetary support and moral encouragement are some of the primary reasons we are able to open on time. We can't wait to have them as our guests and thank them in person!
At the moment we are preparing and getting ready for this new, different, and difficult season, implementing a series of procedures and measures for a safe and pleasant stay as possible. We have already been awarded the 'Health  First' certification from the Hellenic Chamber of Hotels. We are also introducing some measures of our own, and suspending some of our services. You can find more details on our dedicated page regarding hygiene measures and social distancing procedures.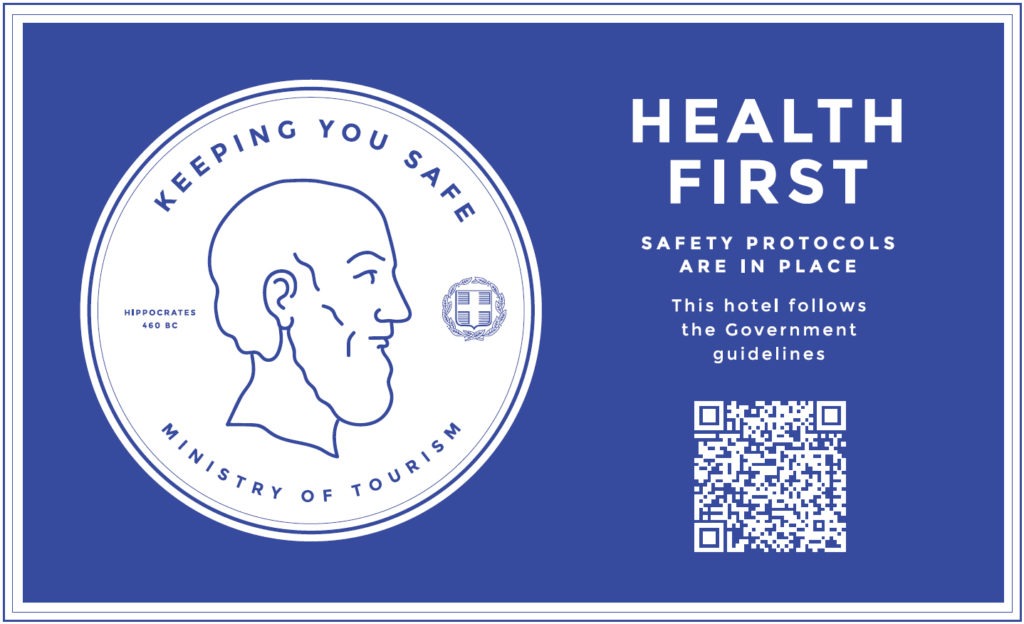 As part of this new operation, we will require all our guests to pre-fill their check-in information using our online check-in form. We also have a special offer going on for the next few days, where we are offering 1 night for free for every 2 nights booked! Check it out on our secure booking engine now.
Once again we wish all our friends and guests to remain safe, and we want to let you know that we will be here when you are ready to share the greek summer with you.